PTT Concrete Mat Cloth was packed in roll with paper core inside.
Its selvedge was sealed by needle punch process to prevent cement powder falling from the edge.
Packing material have 2 layers:
1st. Black or White PE stretch film to pack the concrete mat cloth rolls to make sure it is 100% waterproof and unbreathable to protect concrete powder.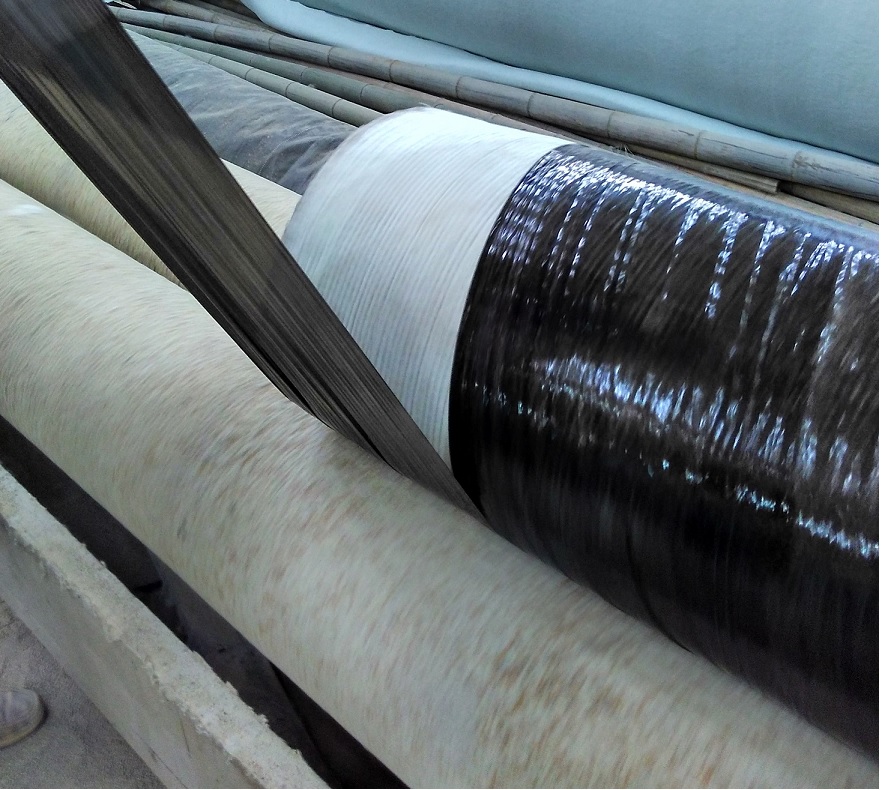 2nd. Thick white PE film to pack outside to protect the inner packing.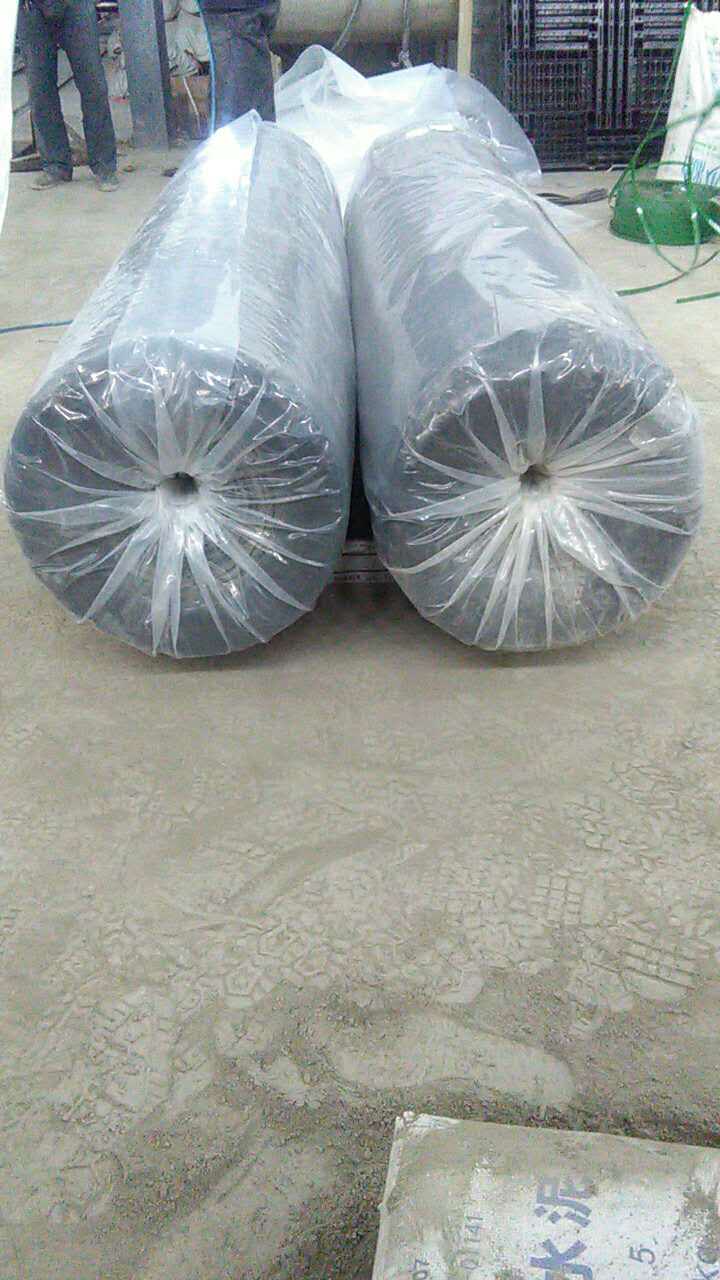 3rd. Put 4 Rolls of CMC on one pallet, and fasten them together for shipment.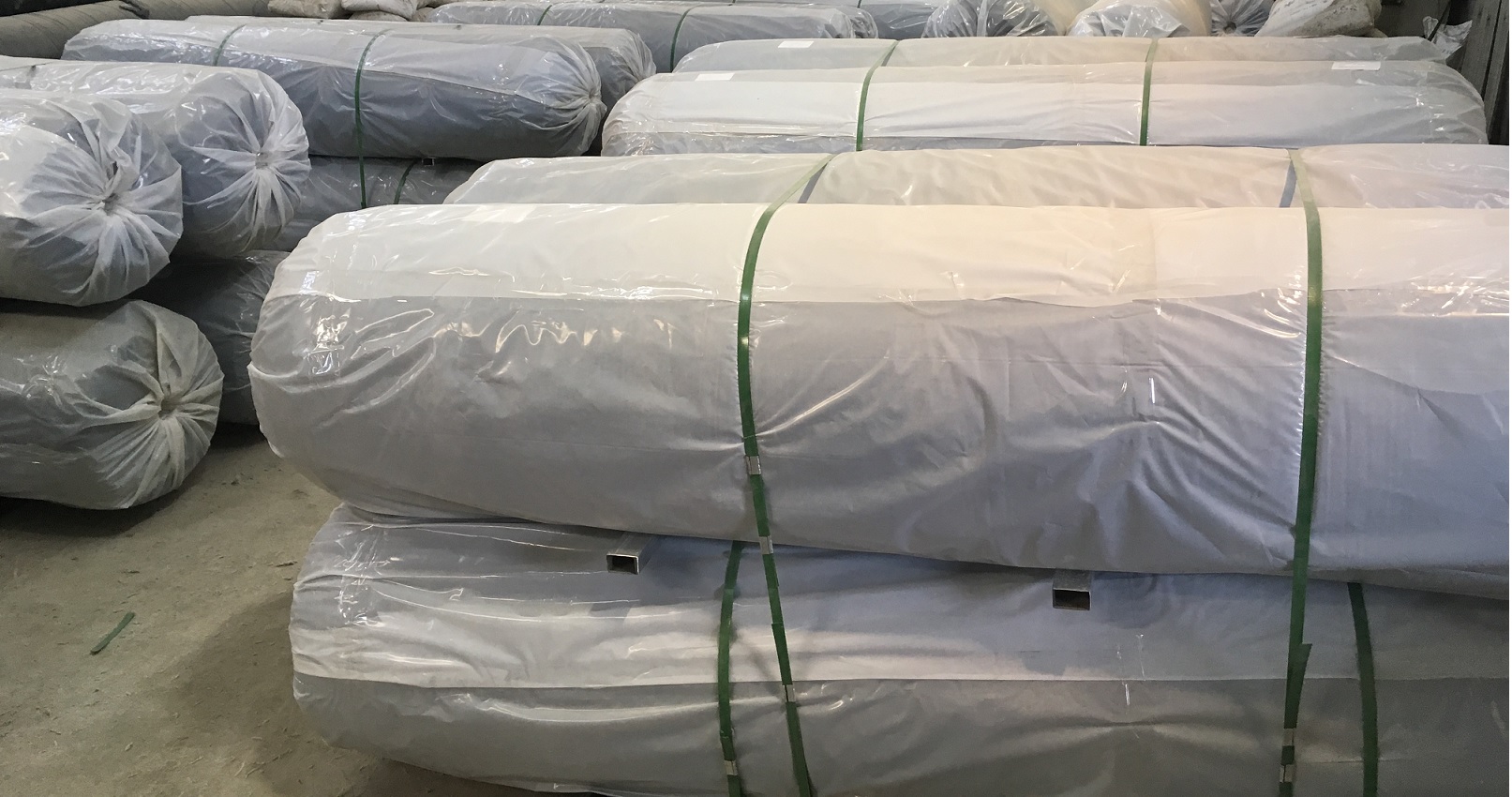 4th. We can also offer man portable batch rolls if customer need.